el zagal divan
Welcome to El Zagal Shrine Website!
Dennis Sand, Jamestown ND, was elected Potentate of El Zagal Shrine Center on Saturday, January 9th, 2021. This 6 year journey began on January 10th, 2015 when he was appointed to the Board of Directors (Divan) by Illustrious Sir, now Imperial Sir Matt Sturlaugson. The Divan consists of an 11-member board of directors that guides and governs our fraternity and philanthropy, Shriners Hospitals for Children.
Dennis was born and raised in Jamestown, graduating from Jamestown High School in 1978. He has been involved in sales for most of his life and has been the manager of Dakota Rental Center since its opening in 2004. Dennis is active in his community and served as the Director of the Jamestown Chamber of Commerce from 2007 – 2009.
Dennis was raised to the degree of Master Mason on April 14th, 2007 and became a Shriner and a member of the Jamestown Clowns on June 9th of that year. Since becoming a Shriner, Dennis has served as President of the Clowns in 2013, President of the Yoshi Club in 2014 and as a founding member and first President of the EZ Wheels Club in 2018. Dennis takes great pride continuing his Shrine legacy as evident when his son Skyler become a Master Mason and Shriner in October 2016.
Dennis and Lady Tammy have 4 children and 1 granddaughter. They enjoy numerous activities within El Zagal and have made many friends with Nobles and Ladies throughout Shriners International.  When time allows, you can find them in their RV enjoying fun and fellowship with friends and family!
You are welcome to join them in our mission to help children and their families, just click on the membership link on this website for more information.
---
2021 Divan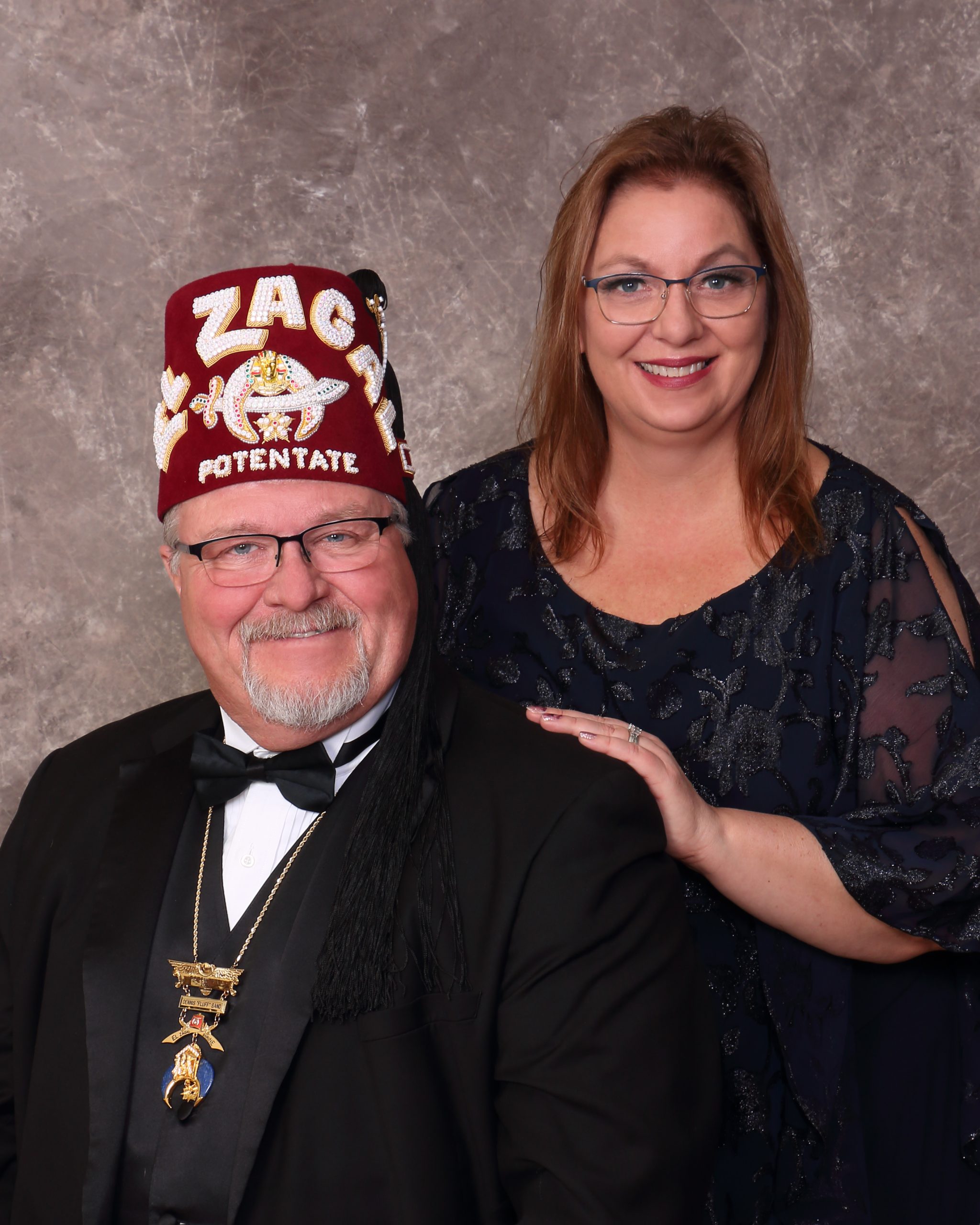 Dennis "Fluff" Sand and Lady Tammy
Potentate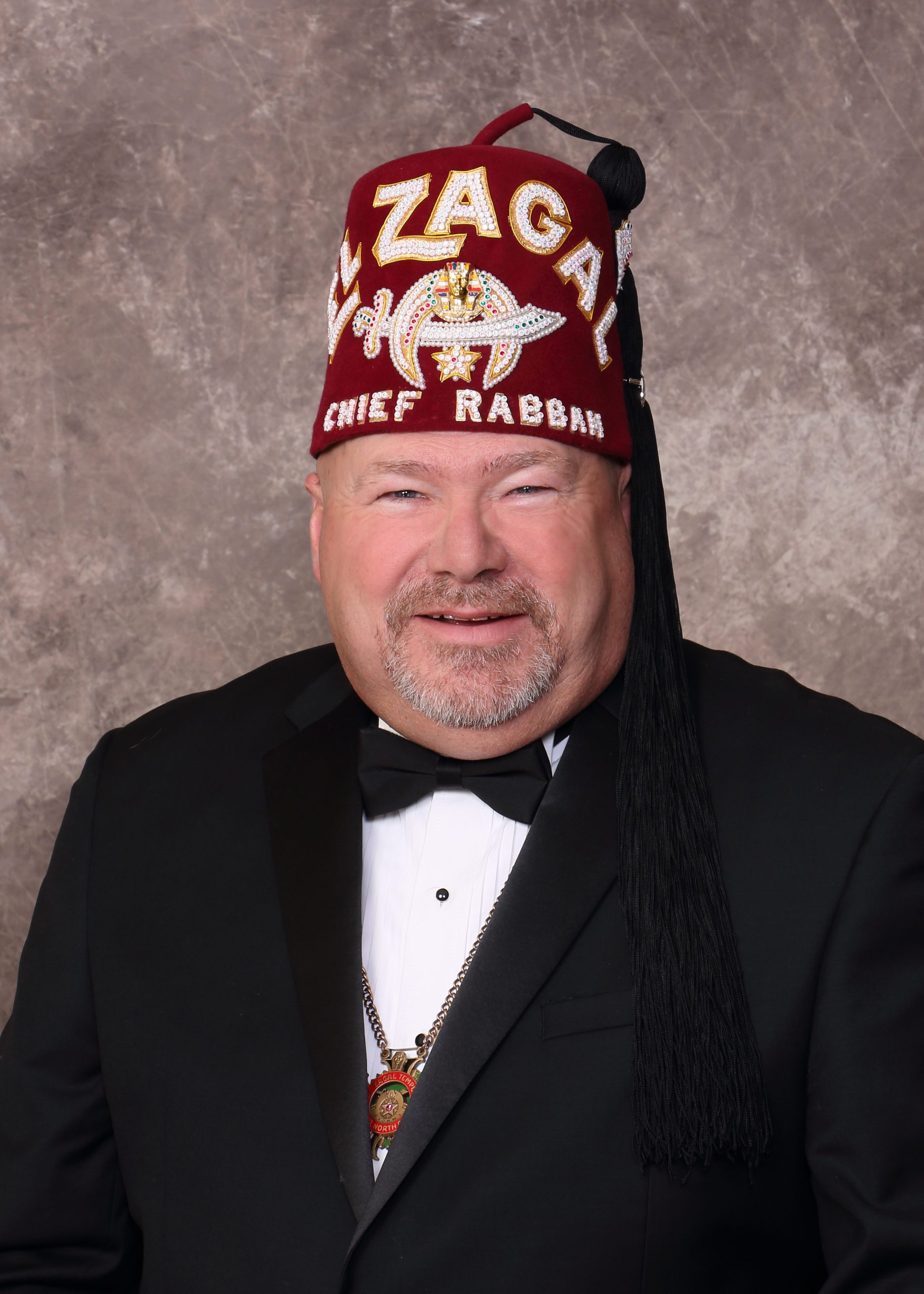 Steve Larson
Chief Rabban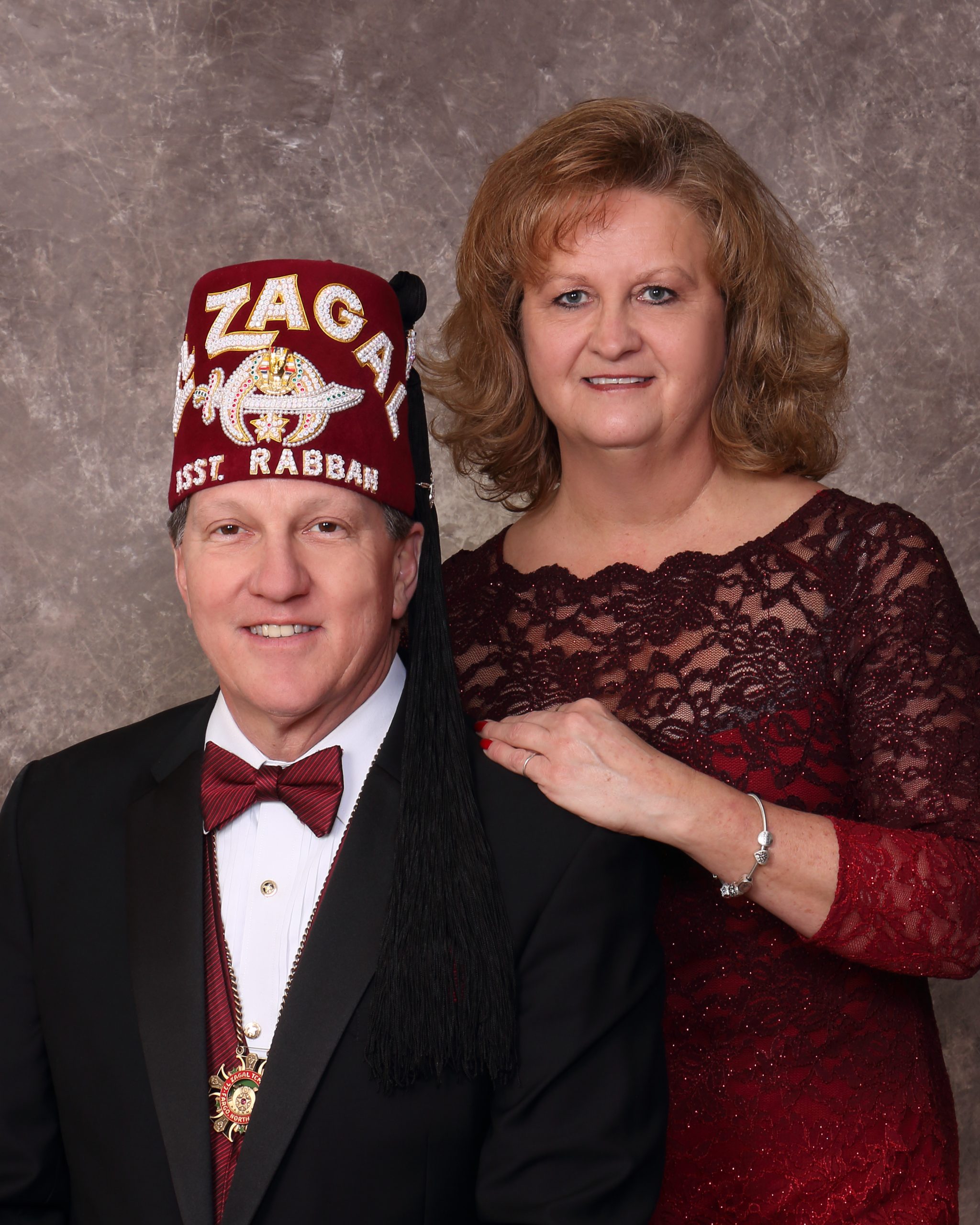 Roger Ellsworth and Lady Sue
Assistant Rabban
Travis Will and Lady Meghan
High Priest and Prophet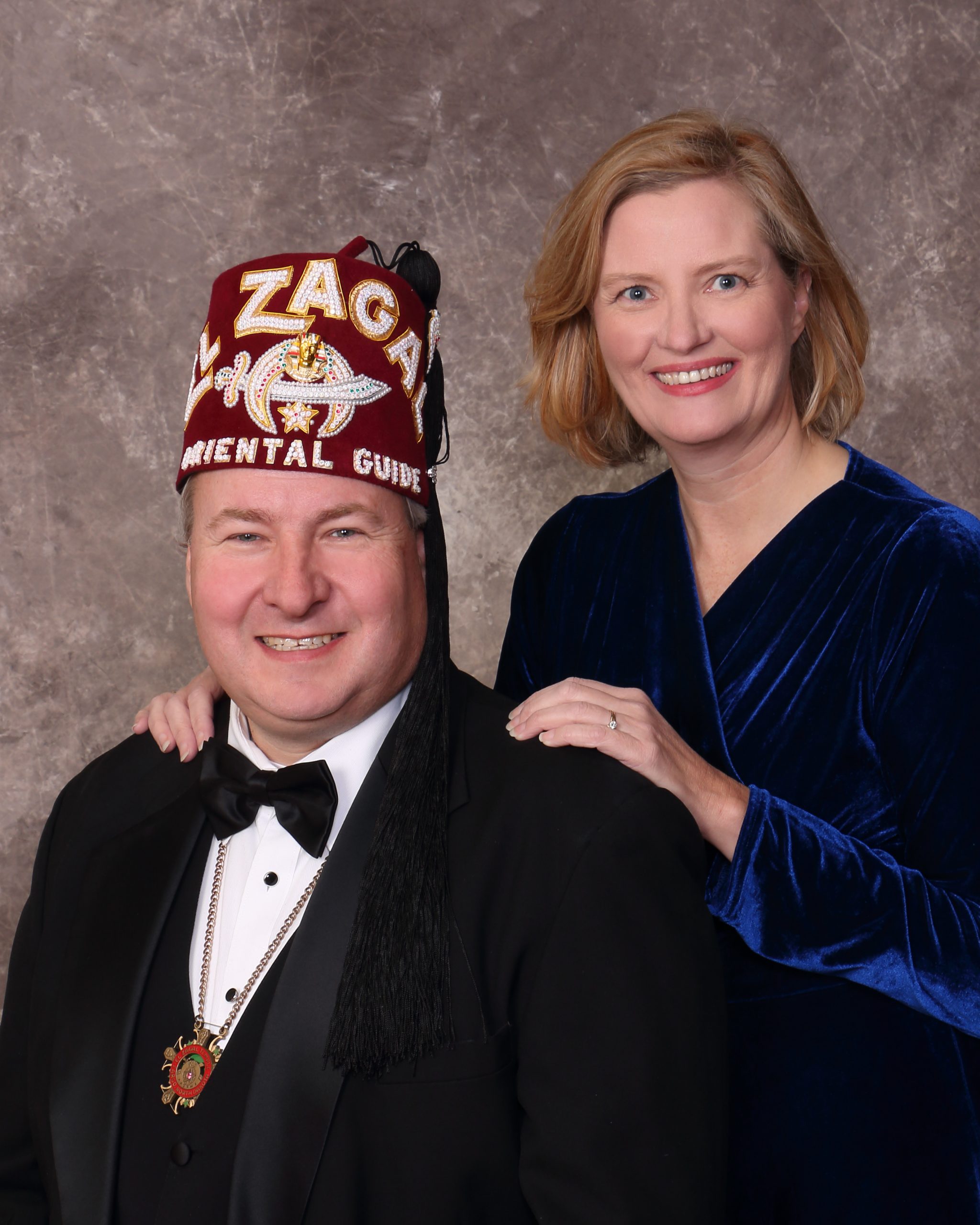 Chad Decker and Lady Katy
Oriental Guide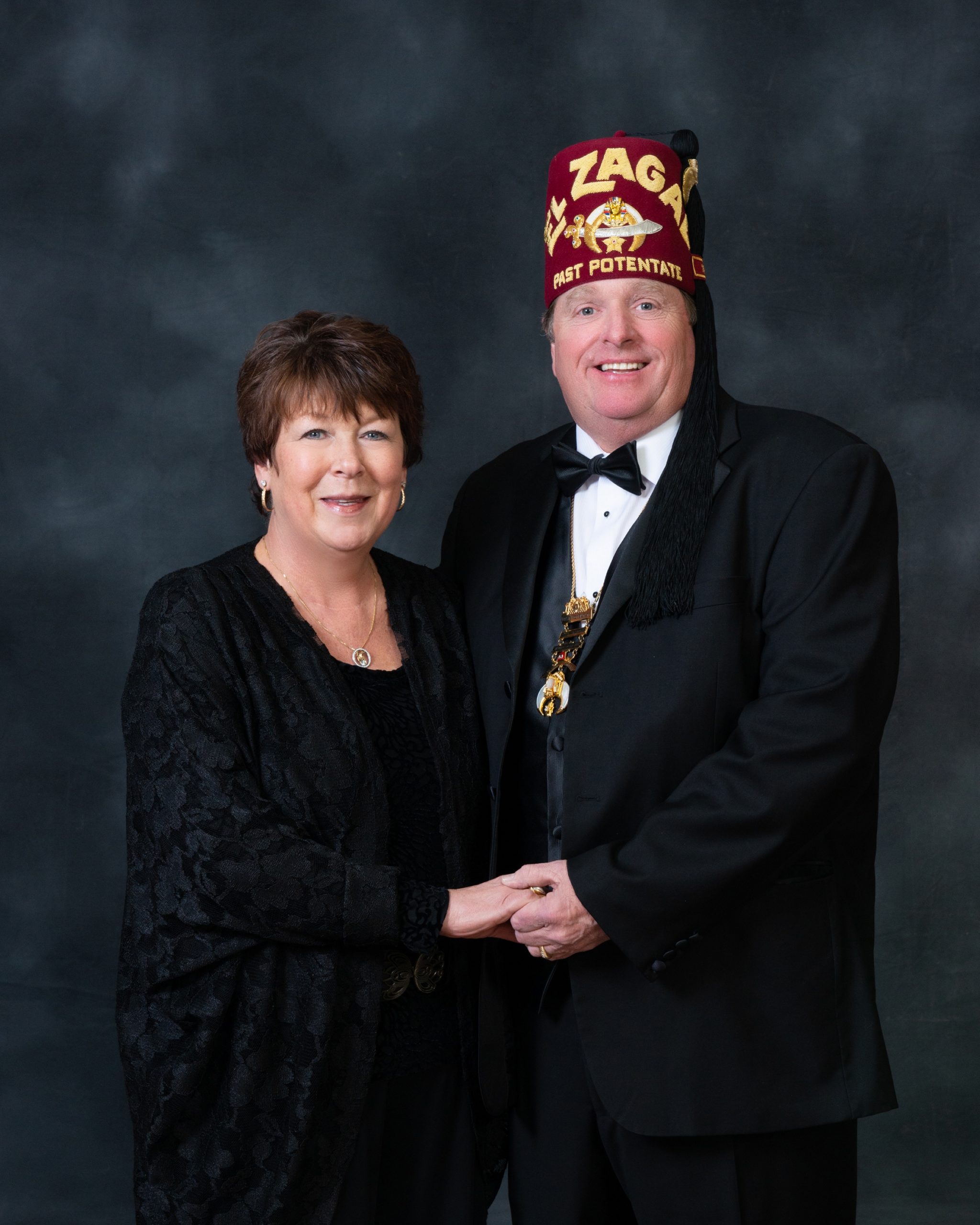 Brad Richards and Lady Barb
Treasurer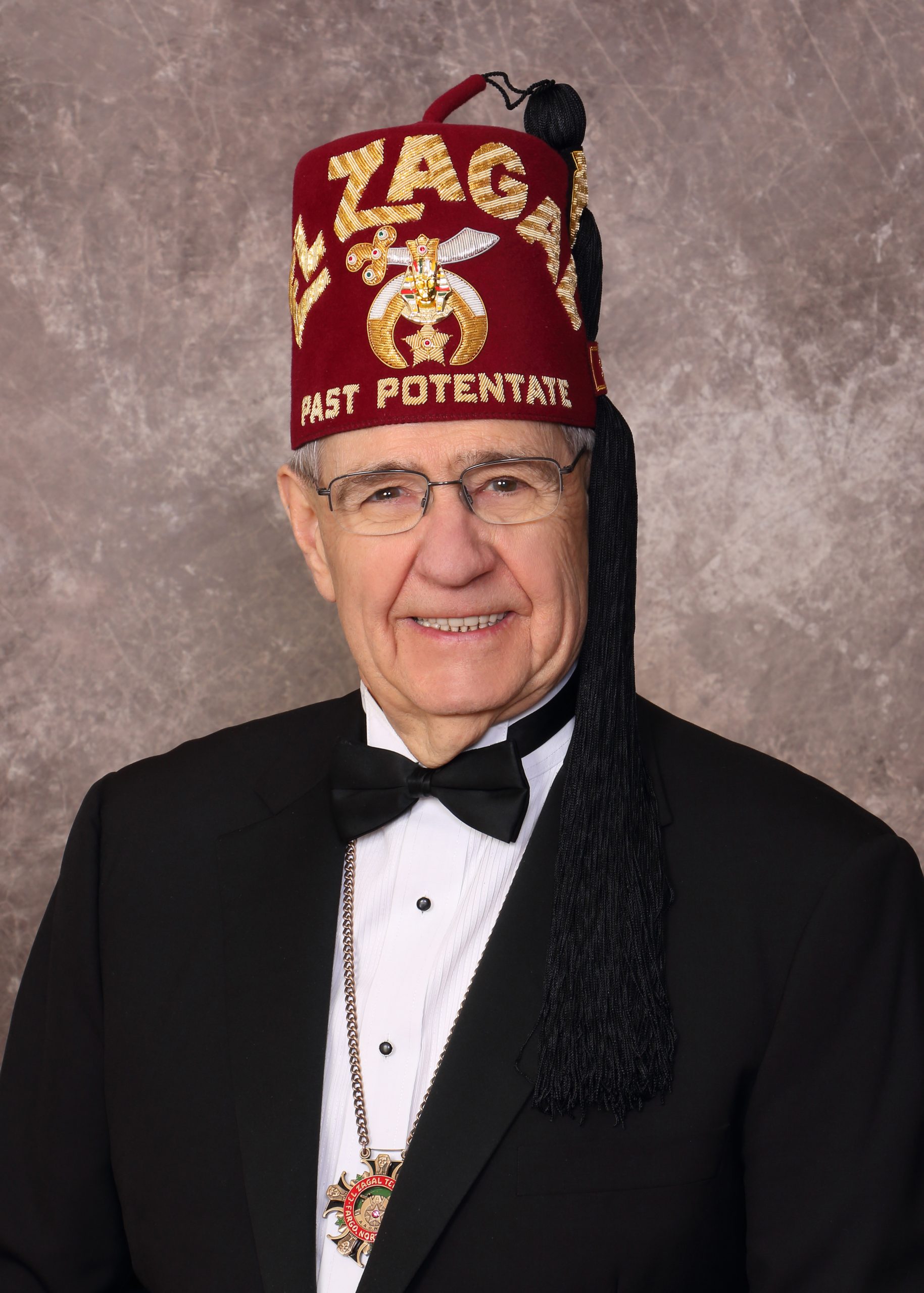 Bob Wedberg Jr.
Recorder
Bruce Ridgway and Lady Kim
First Ceremonial Master
Mark Kennard and Lady Bobbie
Second Ceremonial Master
Shane Heiberg and Lady Jandi
Chief Of Staff
Russell Schell and Lady Lisa
Membership Chairman